VO2 Master Analyzer
Break through training plateaus.
Go beyond conventional training methods and excel into the new era of personal assessment and physiology to maximize your training results.
Automated Reporting
Guided metabolic & performance testing.
Our free and immediate performance reports provide you with essential training zone metrics, VO2 Max, Heart Rate and RMR values, plus many others used in training optimization.
VO2 Master App
Connect your way
Achieve unparalleled portability by accessing live data through both the VO2 Master Manager app and the VO2 Master Garmin Data Field.
Proven in the field.
From professional athletes to testing facilities, VO2 Master provides the insight required to help you reach your performance goals.
Lionel Sanders
Professional Triathlete - Ironman World Champion
Kristian Blummenfelt
Professional Triathlete - Olympic and Ironman world champion
Gustav Iden
Professional Triathlete - Ironman World Champion
Olav Aleksander Bu
Professional Coach and Scientist
Kirsty Dunne
Wellness Performance Leader/Athlete
Maria "Flaca" Guerrero
Professional Triathlete
Sebastian Cordovez
Sports & Fitness Consultant
World's most portable, affordable and easy to use metabolic analyzer.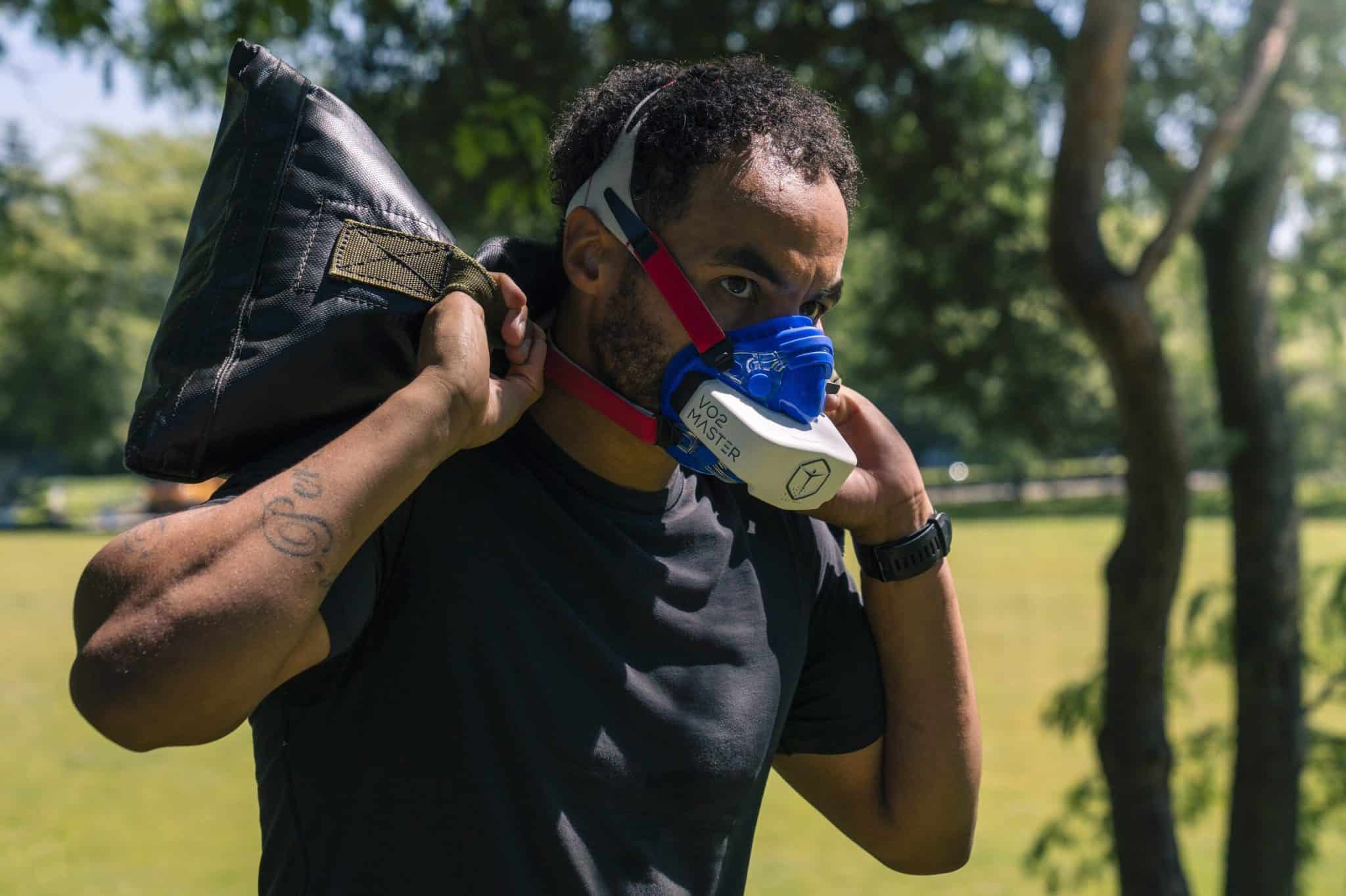 Industry-leading comfort and portability
The non-restrictive, lightweight design provides more than just comfort, it provides the unparalleled freedom to train wherever you are.
Exceptionally priced with lowest per-test cost
Get all the benefits and features of the VO2 Master Analyzer with the lowest per-test cost and no-downtime annual service.
Preferred by professional athletes
Our user-friendly technology and easy-to-use features, allow you to comfortably wear the VO2 Master Analyzer without the restrictive bulk of backpacks, hoses, and cables.
Risk-free with the best support in the game.
Providing leading-edge quality and exceptional customer satisfaction is essential to us. We want you to be as satisfied with your purchase as we are.
Worldwide shipping*
30-day satisfaction guarantee
1-year warranty*
Dedicated support
*Some restrictions may apply
VO2 Master Analyzer ROI
Increased retention for coaches & gyms.
From sports performance to weight management, the VO2 Master Analyzer will give you the insight needed to develop effective training methods suited to your client's unique physiology, resulting in improved results and returning clients.
Our Mission
Giving athletes a leg up.
Training for the next race or building endurance for that big game, VO2 Master provides a means in understanding physical performance and human physiology with its non-invasive technology used by professional athletes around the world.